TOMS DAIRY FREEZE
We All Scream For Ice Cream
Welcome to Toms Dairy Freeze, founded in 1969 and still growing strong. We all scream for ice cream at Toms Dairy Freeze, however you like it swirled, we've got a topping for that. From original soft serve ice cream with or without flavour bursts, toppings OR as is, better lick it up butter cup.
Or perhaps Sundaes are more your thing, we've got those too, or Slushy Floats, Frozen Yogurt, Banana Splits, Hard Ice Cream, Milkshakes…get your sweet tooth fix at Toms Dairy Freeze. Since inception, our recipe for success is maintaining a lickity split ice cream made with real cream.
We also have you covered with our super juicy burgers, hot dogs, steaks, homemade souvlaki, onion rings and daily fresh cut fries. We make our own souvlaki and everything is made fresh to order, bite into our juicy hamburgers and let your taste buds do the talking.
Our window-serve, late-night drive-in complex will leave you feeling nostalgic. We've got plenty of parking on-site and along The Queensway, picnic table benches and umbrellas so you can enjoy your sweet treat with us.
See you soon!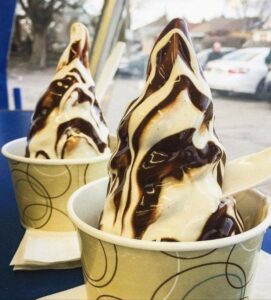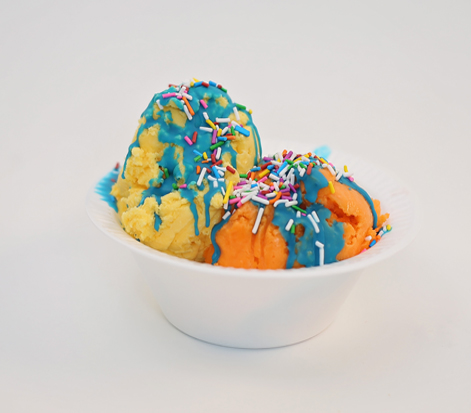 Go-to ice cream place in the summer! My choice: frozen yogurt cone with butterscotch dip.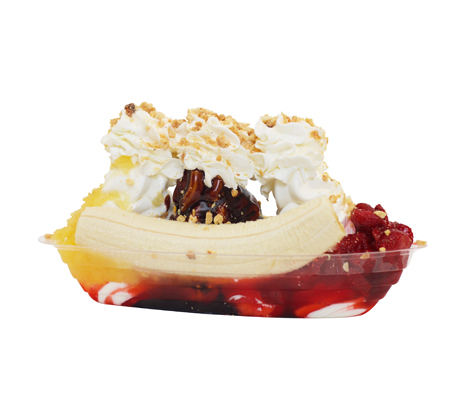 Best place in Etobicoke for ice cream, hands down! Been going here since I was a kid & still make a point of going every summer.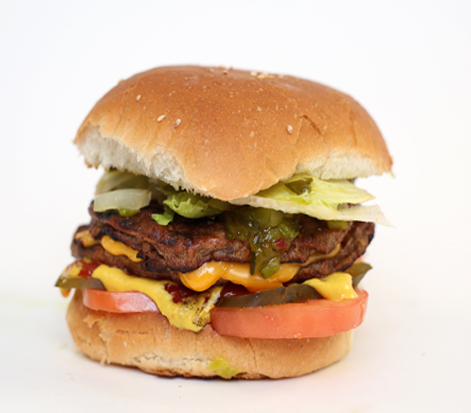 A burger shop that holds the reputation it has held since its start and continue to serve great food at reasonable prices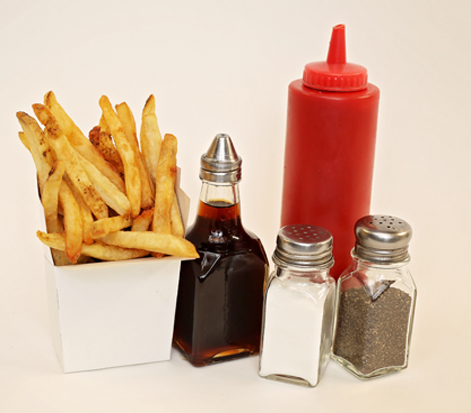 Love this place even though I'm not a huge fan of ice cream. Their french fries are crispy and wonderful and their soft serve ice cream is rich and wonderful. The kids like the Slurpee's with ice cream in them as well as the banana split concoctions and brownie delight's. get ready for a lineup in the summer evenings – it's worth the wait.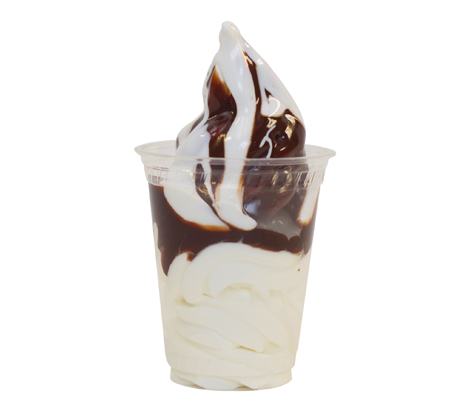 Some of the best ice cream in Toronto! And it's real! Not the stuff you get from an "ice cream" truck… No store bought will beat this either.